Attention media personnel:
You have our permission to use this press release if you would like to inform your readers about how to effectively and safely remove salt from their belongings.
We would, however, like a copy of your article forwarded to us at:
K.C. Trading ltd.
2995 Jeff Davis Hwy., Ste B
Stafford, VA 22554-1729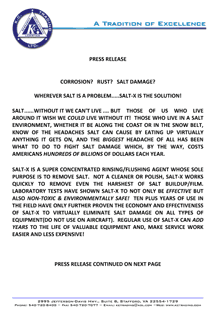 Click here or on the image below to download the PDF.